4 February 2020
EREA Student Leaders' Conference
Over 50 Young Leaders from across Catholic Schools in the Edmund Rice Tradition gathered in Adelaide the last week of January 2020 for the annual EREA Student Leaders' Conference.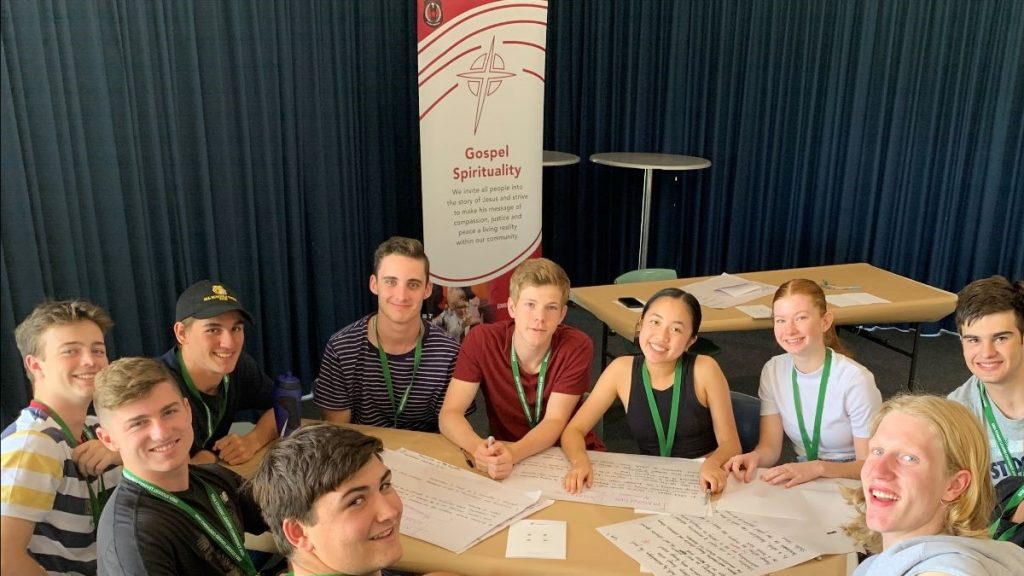 This gathering provided an opportunity for them to connect from across the country – to share their stories of leadership, to participate in decision making, to provide their views on important issues facing young people and to build a national and international community. The focus for this year's gathering was Reconciliation with Australia's First Nation Peoples, and Ecology, based on Pope Francis' call to care for our common home.
Below are some of their reflections and hopes about these important themes and the paradigm shifts needed to contribute to building a better world for all:
The standard we walk past is the standard we accept. Therefore, we invite you to do your part in making our world a better place through advocacy for Reconciliation and Ecology.
It is integral that we address the underlying challenges of reconciliation with First Nations Peoples and our current ecological crisis. To develop a greater understanding, schools need to be connected to their local traditional owners in the primary stages of the education system.
As the future leaders of tomorrow, we implore that the people of Australia are educated about the issue of reconciliation and encourage positive connections to unite all Australians.
Through a focus on ecology and understanding the environment, we have the opportunity to take action and strive for a cleaner planet.
As an educational body we have an opportunity to implement sustainable practices in students' everyday lives as well as in organisational processes. Through student exposure to the consequences of their individual actions, greater insight can be gained into the opportunities and challenges presented by this crisis.
It is imperative that we collaborate with the First Peoples of this nation with regard to traditional knowledge of the country and their needs to remain connected to their land.
We wish to see the education of the younger generations on the impact that the resources that we use have on the environment and utilise the knowledge of Traditional Owners to preserve the natural environment and limit natural disasters that are occurring.
We wish to implement aspects of Aboriginal and Torres Strait Islander lifestyle and knowledge so that all our future generations may enjoy this planet.
The student leaders will continue to network throughout the year to support each other throughout their leadership journey.