9 May 2020
A Creed for Edmund Rice Education Beyond Borders
Who are we and what beliefs unite us?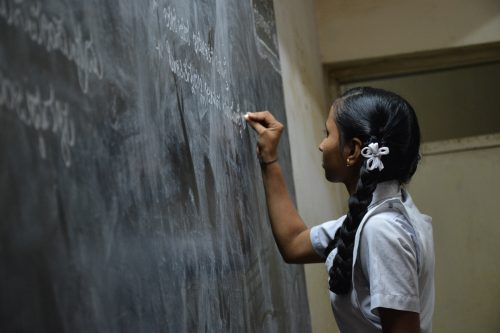 We belong to a global education family, rooted in the priorities of the Christian Gospel, the vision of Edmund Rice and the heritage of the Christian Brothers.
Celebrating our rich cultural diversity, we are committed to interdependence, solidarity and collaboration.
We believe that we can all be stronger by immersing ourselves in each other's realities and casting our lots together.
We believe that education should define the highest principles of a worthwhile, well-lived and meaningful life.
We believe in an education that empowers the young to claim their right to full participation in society.
We believe that education should skill the young to critique and co-create their world, rejecting unexamined opinions and inherited prejudices.
We believe that with the privilege of education comes the responsibility to contribute to the common good.
We believe that inclusion is at the heart of the Gospel and exclusion, in its many forms, risks betraying the vision of Jesus.
We believe that education is a powerful tool for justice, a voice for the forgotten and 'good news' for the marginalized.
We believe in an education that inspires and nurtures the spiritual journey and quest for God.
We believe that we are all called to be the loving, inclusive and compassionate face of the God for the world.
We pray that we remain faithful to this vision and united in our commitment to a hope-filled future for our young.
Dr Wayne Tinsey – Chair EREBB
---
Un Credo para la Educación de Edmund Rice más allá de las Fronteras
¿Quiénes somos y cuales son las creencias que nos unen?
Pertenecemos a una familia de educación global, arraigada en las prioridades del Evangelio cristiano, la visión de Edmund Rice y el patrimonio de los Hermanos Cristianos.
Celebrando nuestra amplia diversidad cultural, estamos comprometidos con la interdependencia, la solidaridad y la colaboración.
Creemos que todos podemos ser más fuertes unidos y al sumergirnos en las realidades de los demás.
Creemos que la educación debe definir los principios más elevados de una vida que valga la pena, bien vivida y que tenga sentido.
Creemos en una educación que anima a los jóvenes a reclamar su derecho a la plena participación en la sociedad.
Creemos que la educación debería capacitar a los jóvenes para evaluar y co-crear su mundo, rechazando opiniones no examinadas y prejuicios heredados.
Creemos que con el privilegio de la educación viene la responsabilidad de contribuir al bien común.
Creemos que la inclusión está en el corazón del Evangelio y la exclusión, en sus muchas formas, corre el riesgo de traicionar la visión de Jesús.
Creemos que la educación es una fuerza poderosa para la justicia, una voz para los olvidados y la Buena Nueva para los marginados.
Creemos en una educación que inspira y nutre el viaje espiritual y la búsqueda de Dios.
Creemos que todos estamos llamados a ser el rostro amoroso, inclusivo y compasivo de Dios para el mundo.
Oramos para que seamos fieles a esta visión y unidos en nuestro compromiso con un futuro lleno de esperanza para nuestros jóvenes.