26 April 2020
Google Suite: Helping schools stay connected in response to Coronavirus
Free access to our advanced Google Meet video-conferencing capabilities for all G Suite and G Suite for Education customers globally has been extended to September 30, 2020. Learn more.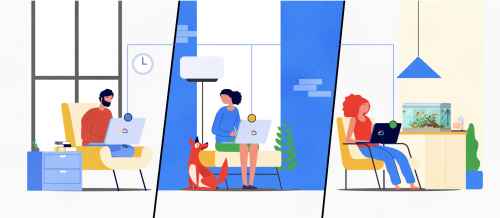 As more employees, educators, and students work remotely in response to the spread of COVID-19, we want to do our part to help them stay connected and productive. G Suite and G Suite for Education make up our collection of productivity apps that help businesses and educators collaborate no matter where they're located.
Access to all Cloud Platform Products
Get everything you need to build and run your apps, websites and services, including Firebase and the Google Maps API.
$300 credit for free
Sign up and get $300 to spend on Google Cloud Platform over the next 12 months.
No autocharge after free trial ends
We ask you for your credit card to make sure you are not a robot. You won't be charged unless you manually upgrade to a paid account.
Source: Google