14 April 2020
Join Ambrose Tracey College community in the ATCMoves@Home workouts
Join Ambrose Treacy College initiative to continue improving our health and fitness. Different workout options are available for all levels of fitness in the ATCMoves@Home workouts.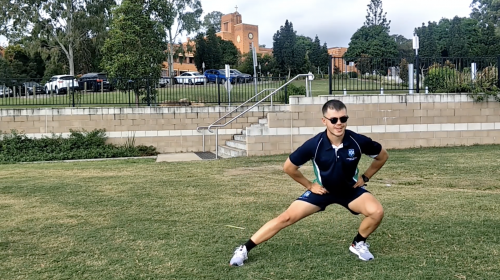 The session includes:

Side Lunge

Split Squat

Skipping

Narrow Push Up
Level 1 do 15 seconds on 15 seconds off – 4 rounds

Level 2 20 seconds on 10 seconds off – 5 rounds

Level 3 30 seconds on, no rest – 6 rounds
Get the family together in the back yard and get moving! Keep an eye on the App and ATCLearns@Home Splash Page for more fantastic fitness ideas over the coming weeks.