30 January 2020
Youth Ambassadors from England and Ireland in Geneva
Ava Dineen and Róisín Groves from CBS Ardscoil na Mara travelled to Geneva, home to the United Nations office, on 22nd January. They joined other Youth Ambassadors from different parts of Ireland, Northern Ireland and England.
The group was given a tour of the United Nations premises and attended the Universal Periodic Review of human rights for Spain. It was an eye-opening experience for the students to learn about the history of the U.N. first-hand.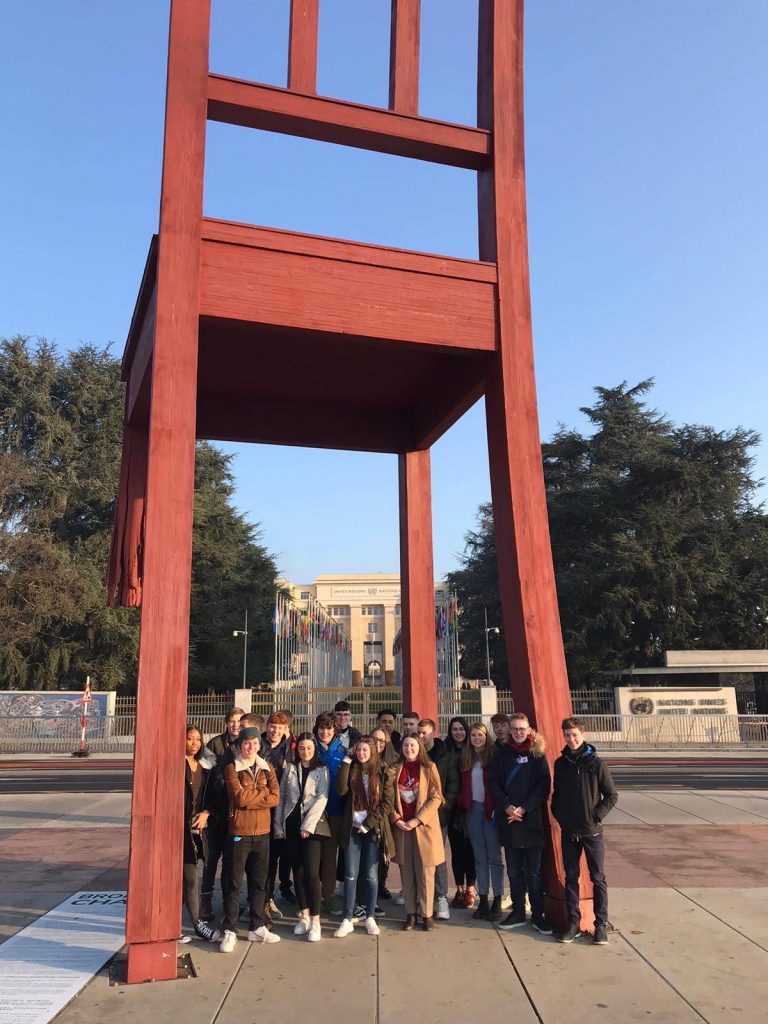 They were also given a tour of the Red Cross Museum. This gave them an insight into the work carried out for people in need around the world.
In addition, the students took part in Human Rights Workshops. Each school was given an opportunity to talk about advocacy in their schools and to share initiatives in social justice, which could be put in place in their own schools. They learned about the work of Edmund Rice International from Br. Brian Bond, director of ERI.
It was amazing for them to be able to meet with like-minded students. They hope to run a campaign in partnership with these schools on May 5th (the feast day of Edmund Rice.)
Human rights and advocacy information they learned during the trip has been brought back to Ardscoil na Mara's Peace and Justice group and will help to build future campaigns. It was a wonderful opportunity for our ambassadors.